Build-A-Party
Make Us Your CeleBEARation Destination!
We are currently unable to host parties at this time. We look forward to making memories and celebrating with you in the future.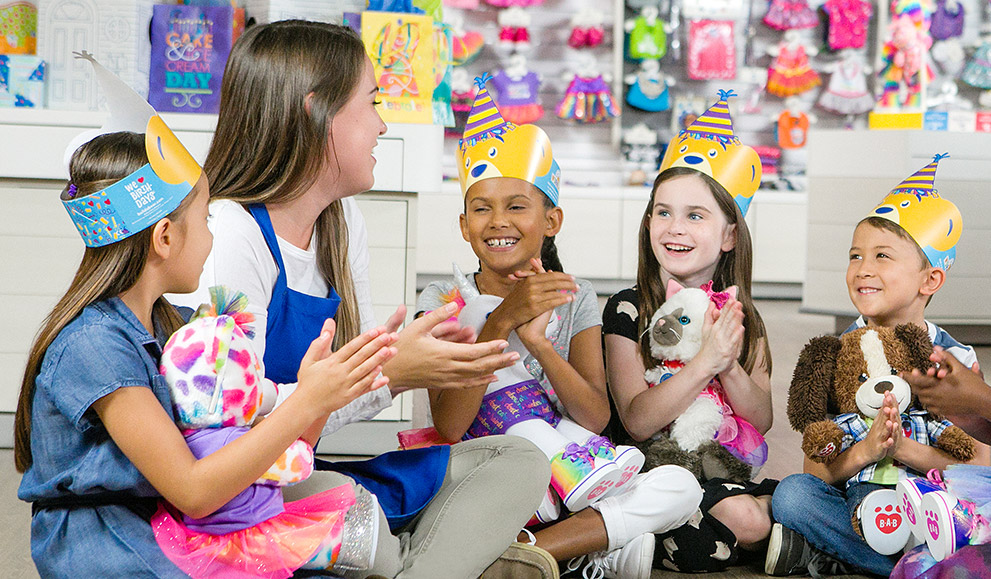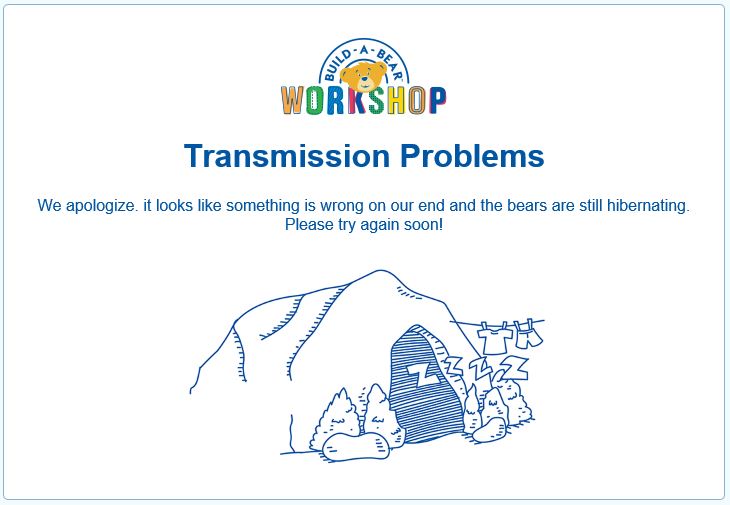 We're the one-stop shop for everything you need to make it a celebration to remember! We have parties for any occasion — birthdays, team-building outings, camp and school outings, charitable events and more.
Currently Unavailable
Make your party plans today!
Just pick the package that fits your budget and invite your Guests – Build-A-Bear Workshop does the rest! We provide a Party Leader who will guide the fun with hands-on activities and games. And each Guest creates the best party favour ever — their own furry friend to bring home and love!
Everyone Remembers a Build-A-Bear Party!
Make and take home a furry friend – best party favour ever!
CeleBEARate any occasion.
Fun themes to choose from
Packages fit any budget
A Party Leader guides the adventure (5 or more Guests)
Earn Bonus Club points as a Build-A-Bear Bonus Club Member
Party-planning made simple — with zero clean-up!
Currently Unavailable
Pick a Package!
Every Build-A-Bear Party Package is full of energy, creativity and fun!
Explore Packages
Party Occasions
Build-A-Bear Workshop Parties are fun for any occasion!
Party Occasions
Build-A-Bear Workshop Parties — CeleBEARate Any Occasion!
Birthday Parties
Make their special wish come true!
Team-Building Outings
Play outside the box with a one-of-a-kind team-building experience.
Service Parties
Have fun giving back! Make and donate furry friends to a charity of your choice to make a difference in your community.
Troop Parties
Gather the troops for a unique, hands-on experience — and be prepared for fun!
Camp & School Outings
If your school, summer camp or daycare is looking for a special treat, Build-A-Bear delivers!
Private Parties
Bring your Guests together before or after store hours for a private celebration to remember.
CeleBEARation!
A Build-A-Bear party is perfect for a special day — or any day!