Charitable Giving
At Build-A-Bear, the iconic Heart Ceremony is the "heart" of the Build-A-Bear Workshop experience, when each furry friend comes to life. Every ceremony ends with a magical moment when a wish is sealed inside the heart with a kiss. This wish is as unique as the child — and their furry friend — who participates in it.
Our Heart Ceremony, and the meaning behind it, serves as the guiding principle of our charitable foundation and giving. Since 1997, children and families around the world have made furry friends and memories at Build-A-Bear Workshop. From the first day of school to blowing out candles on the birthday cake, our furry friends have been right there by children's sides. They also have given hugs after a scraped knee or a visit to the doctor. When a child is sick, scared or lonely and reaches for their teddy bear, Build-A-Bear is there.
We believe in the power of hugs and the simple comfort of having a furry friend by your side. Because of this belief, Build-A-Bear and Build-A-Bear Foundation focus our giving efforts on the well-being of children. It's part of our Foundation mission: to add a little more

to life by sharing hugs and making days a little brighter for those in need.
We have built a heritage of giving back to the communities where our Guests and associates live, work and play. We have also built national and international partnerships to bring our Foundation's mission to life. In partnership with our Guests, we have donated more than $50 million in grants and furry friends around the world!
IN OUR COMMUNITIES
Build-A-Bear is committed to making our communities a better place to live, work and play through contributions of time and talent. For us, giving starts at home. We are passionate about making the world a better place for children and setting an example for the next generation of givers.
Adding heart in our hometown
Corporate Citizenship
Build-A-Bear Workshop and Build-A-Bear Foundation are committed to our hometown of St. Louis, and we are honoured to support local organisations that celebrate the St. Louis business community and support its future. We also celebrate the accomplishments of our Founder, Maxine Clark, and our associates.
Community Investment
We are also honoured to support nonprofit groups that celebrate the spirit of our city, and partner with St. Louis-based organisations that share our vision and commitment to the community.
Each year we offer our associates paid time off to volunteer through the Build-A-Bear Associate Volunteer Program to add Heart and make an impact locally. Associates can participate in a diverse selection of pre-organised group activities; from volunteering at the YMCA Annual Book Drive to Park Beautification, there is something for everyone!
WAYS WE GIVE
CHARITABLE INITIATIVES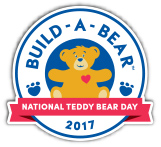 National Teddy Bear Day
In recognition of National Teddy Bear Day, Build-A-Bear has donated nearly 65,000 teddy bears since 2016. Donations were made to the Marine Toys for Tots Foundation, Boys & Girls Clubs of America, Boys and Girls Clubs of Canada, Childhood First and other children's charities in the UK.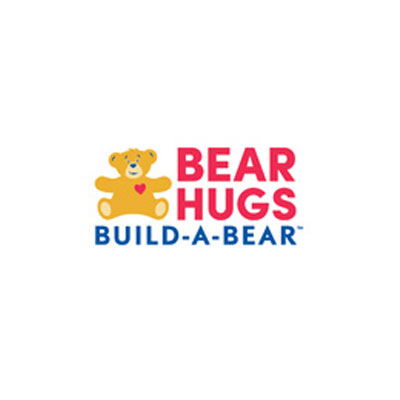 Bear Hugs
To celebrate 20 years and more than 160 MILLION furry friends, Build-A-Bear Foundation is bringing BEAR HUGS to children around the country by donating 20,000 teddy bears to children's hospitals.